The Dance Instructors at Rigby's Jig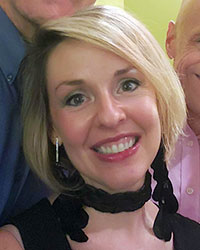 Eleanor Robertson | Owner
Eleanor Robertson opened Rigby's Jig Dance Studio in 2003. She started dancing at the age of 3 at Martinique School of Dance here in Richmond. Eleanor graduated from The George Washington University with a Bachelor's in Theatre and Dance. She enjoys spending time with her husband Tim and their amazing children Bella and Burkley who both love cutting a rug at Rigby's Jig! Her favorite dances are West Coast Swing, Hustle, Cha Cha and Tango.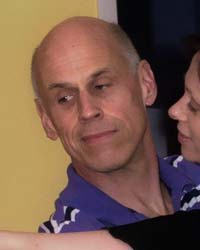 David Headly
David was born and raised in the Philadelphia area. He lived in Tallassee, Florida for 19 years and moved to Richmond in 2000 where he works full-time as a high school teacher at Collegiate School. He has his B.S. in physical chemistry from Juniata College and his Ph.D. in nuclear chemistry from Florida State University. He met Eleanor in Richmond, David a student and Eleanor a teacher, and followed her to her new studio where he began working with Eleanor in the spring of 2005. David has been dancing since 1990.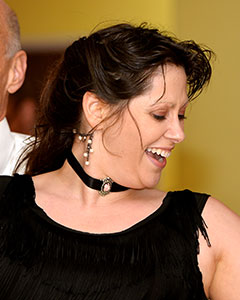 Nicole Juliett Libby
Nicole moved to Richmond the beginning of 2010 from New York City where she was the Executive Producer and Business Manager for the Actor's Harbor Theatre and Snug Harbor Cultural Center. Having been a musical theatre performer since the age of six, Nicole has a strong dance background and discovered the art of partner dancing at Rigby's Jig where she is currently not only an instructor but also serves as Special Events Coordinator. She is thrilled to be a member of the Rigby's Jig family!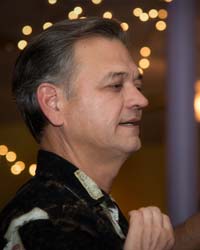 Marvin Simms
Retired from the State of Virginia after 34 years of service in the fields of both IT and Finance and is now teaching ballroom dance. "My favorite dance changes periodically but currently I'm enjoying West Coast Swing and Night Club Two Step just a little more than other dances. The Waltz is one of my favorite dances to teach."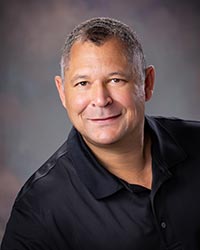 Al Giles
Al is from Tappahannock, Virginia, and settled in Mechanicsville after retiring from a career in the US Air Force. Shortly after, he began working for the Commonwealth of Virginia and managed electronic voting and pollbook systems for several years. He earned a B.S. in Management from Golden Gate University and his MBA from University of Phoenix. He was always a fan of old school elegant dancing and started ballroom in the mid 1990's as a new officer in the Air Force. He has been teaching ballroom since 2014. He completed a Bronze DVIDA Teacher Training program to expand his fundamental knowledge of ballroom.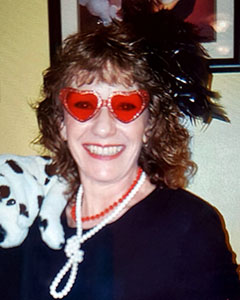 Debbie Yuhas
Debbie began dancing and performing in her western PA home town at age two and has remained active in music and dance in various capacities throughout her life. At the University of Pittsburgh she was able to share her love of tap dancing by assisting in PE classes while pursuing her B.S. in Psychology. She also holds a M.A. in Business/Human Resources from St. Francis University and has utilized her education in both the health care industry and as a small business owner running a successful local retail/ e-commerce enterprise for 32 years.
During her work career Debbie also developed a dance/exercise program that she and her group of instructors offered throughout the Richmond area. Since the early 2000's, Debbie and her husband John have trained in various ballroom dances, joining the Rigby's family in 2014.
Debbie has been ecstatic to share her knowledge of dance as an instructor at the studio and through it's Greater Richmond Dance Project since 2018.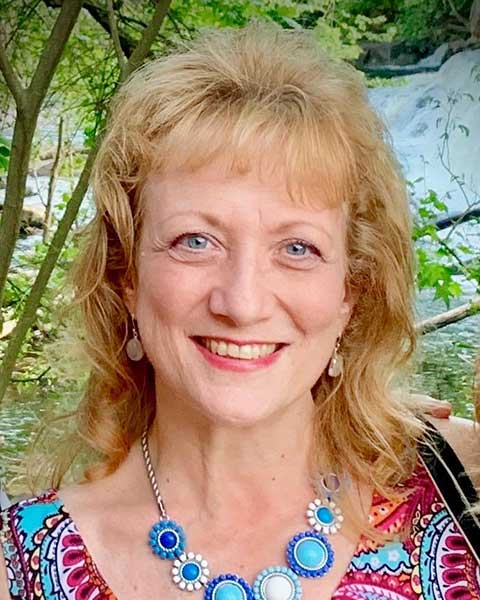 Ruth Griggs
Ruth Griggs has been dancing since she was 4 and teaching Ballroom dancing for 14 years. She is currently on staff at Rigby's Jig Dance Studio in Richmond, Virginia. Ruth was also part of at USA Dance-Tidewater's 30th Annual New Year's Event Gala as an instructor. Ruth received a Bachelor of Arts in Fine Arts from the University of Richmond. After graduation, she performed in numerous shows; West Side Story and Cabaret at Virginia Repertory Theatre, Gypsy, Annie and Funny Girl at Swift Creek Mill Theatre and Pirates of Penzance at the Barksdale Theater.
When Ruth is not on the dance floor she can be found at Milby's Just Kids as Store Manager. Keep a Song in your Heart and Your Feet on the Dance Floor!